Work With Us
The Interaction Consortium (The IC for short) is a web software development studio based in Sydney. We build beautiful, sophisticated web applications and content management platforms for clients like Australian Museum, Syrinscape, the Art Gallery of South Australia and the Manchester International Festival.
We were founded in 2009 and we've developed and launched over 100 projects in that time. Unlike a typical agency, we maintain, develop and grow the sites we build for years after launch, so we emphasise maintainability, safe practices and test-driven development. We don't follow technology hype – new tools must add something significant to balance the cost of introducing them.
While we have established ways of doing things, we're always interested in exploring new tech, tools and approaches and we're open to learning from your experience. All developers have the opportunity to lead change in developer practice. We've heard that in some places developers feel like a cog in a machine, which sounds to us like a bizarre way to treat smart, motivated people.
Recent Successes
Culture and governance
The IC is a developer-founded, developer-run business. Most of our staff are developers. The owner codes. The designer codes. Developers are involved in every step of every sale from the very start.
We don't employ sales people, project managers, account managers or digital producers. The way we work relies on a close collaborative alliance between developers and clients – so we emphasise ways of working that make that effective:
Regular, informal communication with the client
Time-based billing
Shared responsibility for budgets
Kanban-style, flow-oriented agile methods
Our structure follows a classic craft hierarchy – a small team of principals support and mentor the senior developers; Senior developers support and mentor the junior developers. Everyone has a voice and participates in decisions.
We all work to our own rhythm and we trust everyone to manage their own time and tasks to meet our shared commitments. We encourage people to pursue their interests, undertake their own research projects (as time allows) and demo what they learn to the rest of the team (and, ideally, write about it).
Benefits
We have practiced flexible work for years before COVID. Many staff work mostly from home or remotely. We work flexible hours – though we try to stick to core hours of 10am to 4pm, Sydney time – and if parenting, family or health issues mean you need a flexible day from time to time, we just adjust.
Our people are a mix of full-time and part-time salaried and long-term contractors with flexible arrangements. We have staff all over Australia and in a few other countries.
In general, if you need to change your working arrangements, we say yes unless we have a good reason to say no.
In addition to standard leave, we give everyone a day off for their birthday and we give salaried staff an extra day of vacation leave for each year they work with us.
Starting this year, all salaried staff get an annual bonus based on the company profit for the last financial year.
We have a yoga teacher who tailors a class for us in the office on Thursdays and they are happy to include remote staff who dial in by video. We have a company GoGet membership for staff to use.
Office
Whether you work remotely, from home or on-site, you have access to the IC Sydney office in Chippendale when you're in town. Located on the top floor, the office has great views of the neighbourhood and of some spectacular sunsets. On sunny days people sometimes work outside on our balcony and some days our founder cooks a barbecue breakfast.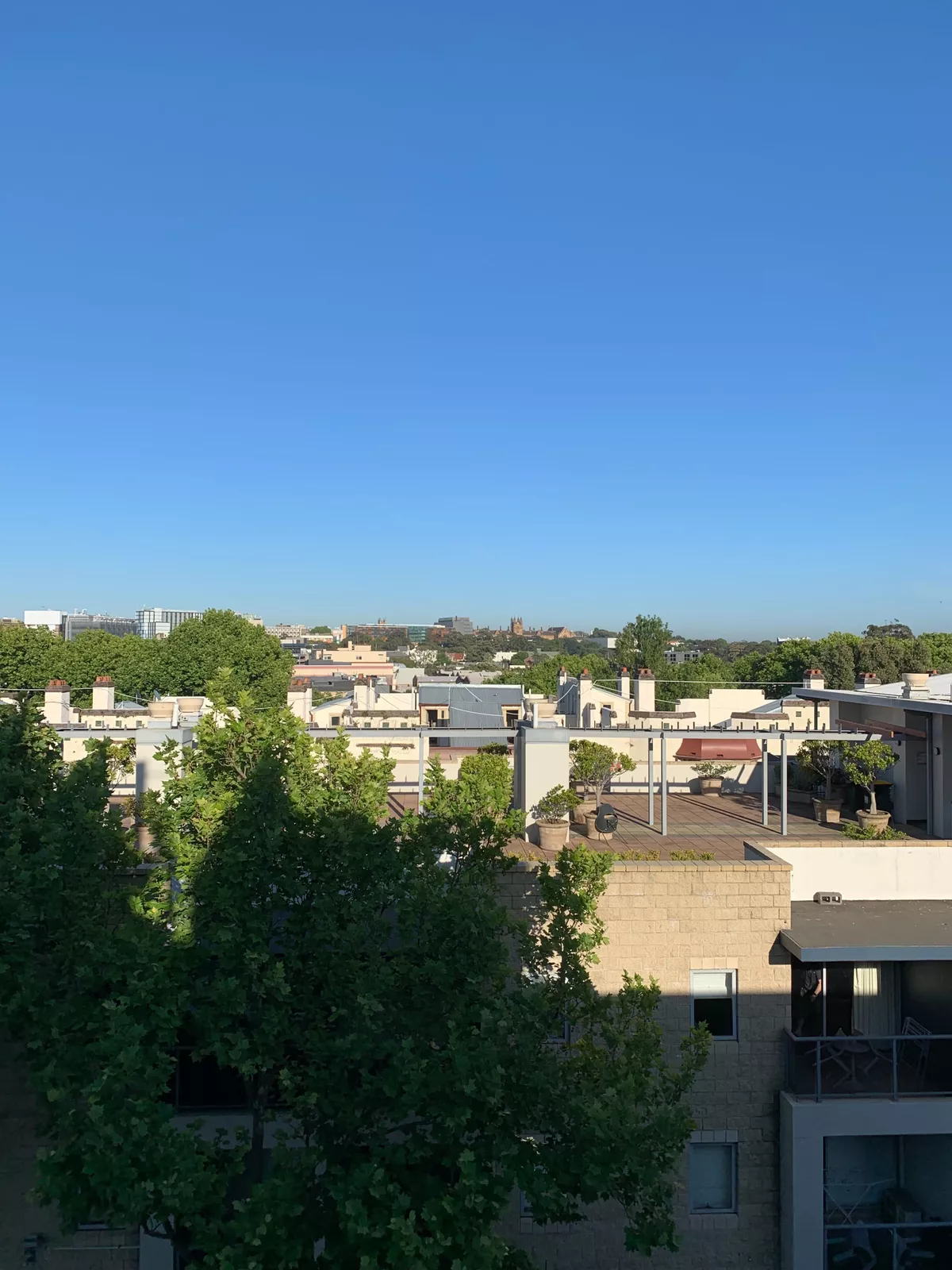 We provide big screens and comfortable chairs. Though the office is open plan, there are various places in the office to take private calls, to relax and read or to have a quiet conversation.
The office has a decent espresso machine and we provide beans (and biscuits), but we're walking distance from so much good coffee, we often forget. Zomato lists 112 eateries in Chippendale – Spice Alley, Central Park, local favourites like Cafe Giulia or Bibim Bar. Walking distance to lots of food in Redfern or Broadway. So one of the stresses in working with us is deciding where to go for lunch.
The office is an 8 minute walk from Redfern Station, a 12 minute walk from Central Station, 4 minutes from buses on Cleveland Street and 8 minutes from buses on Broadway.