AGSA Digital Transformation
Art Gallery of South Australia
In 2018, the Art Gallery of South Australia embarked on a digital transformation, breathing new life into their brand and website. The project saw a further evolution of Glamkit, our Wagtail-based CMS, adding image editing and integration with EMu, one of the world's leading collection management systems.
The new system integrates several special-purpose microsites into a single CMS. We worked with noted Australian designers Fabio Ongarato Design on the graphic design and its realisation in dynamic web pages. The new web platform provides a flexible and powerful event calendar system and a modular page builder. It integrates the EMu collection management system so that visitors can search and browse an online collection – including very high resolution images with optimised zooming. The system also integrates with Shopify for online retail and the Raiser's Edge CRM to provide integrated membership and online shopping.
We continue to work with AGSA and, since launch, we have built several special event sites and an accessible audio tour authoring system – all within the single CMS.
Information Architecture and UX Design
Backend CMS development
Frontend build/integration
Website design by Studio Ongarato
Areas of expertise:
Accessibility
Information Architecture
User Experience Design
Wagtail Development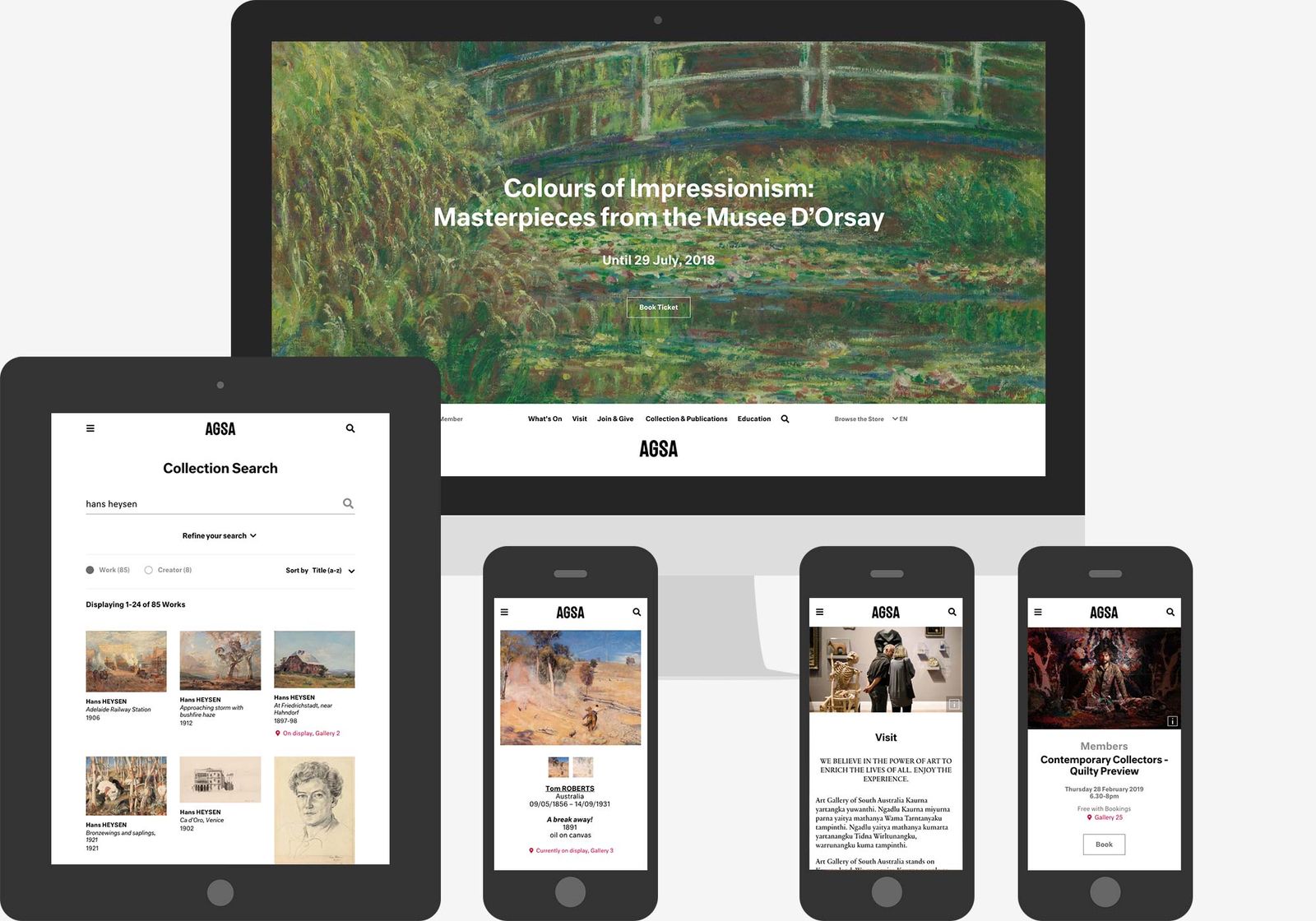 ---