NGA Website Redevelopment
We are currently rebuilding the Gallery's web presence onto a new content platform in a collaboration with service designers Meld Studios and noted Australian visual designers Studio Ongarato. This project will lay the foundations of a new digital platform designed to support NGA's bold, digital aspirations for the next decade.
Beginning with the Know My Name initiative, which laid the foundations of a new approach to online content, we followed up with an Audio/Learning web app for major exhibitions, all the way to the December 2021 launch of the NGA website itself.
Backend CMS development
Frontend build/integration
Tessitura integration
NGA collection API integration
Digital Strategy by Meld Studios and NGA
Website design by Studio Ongarato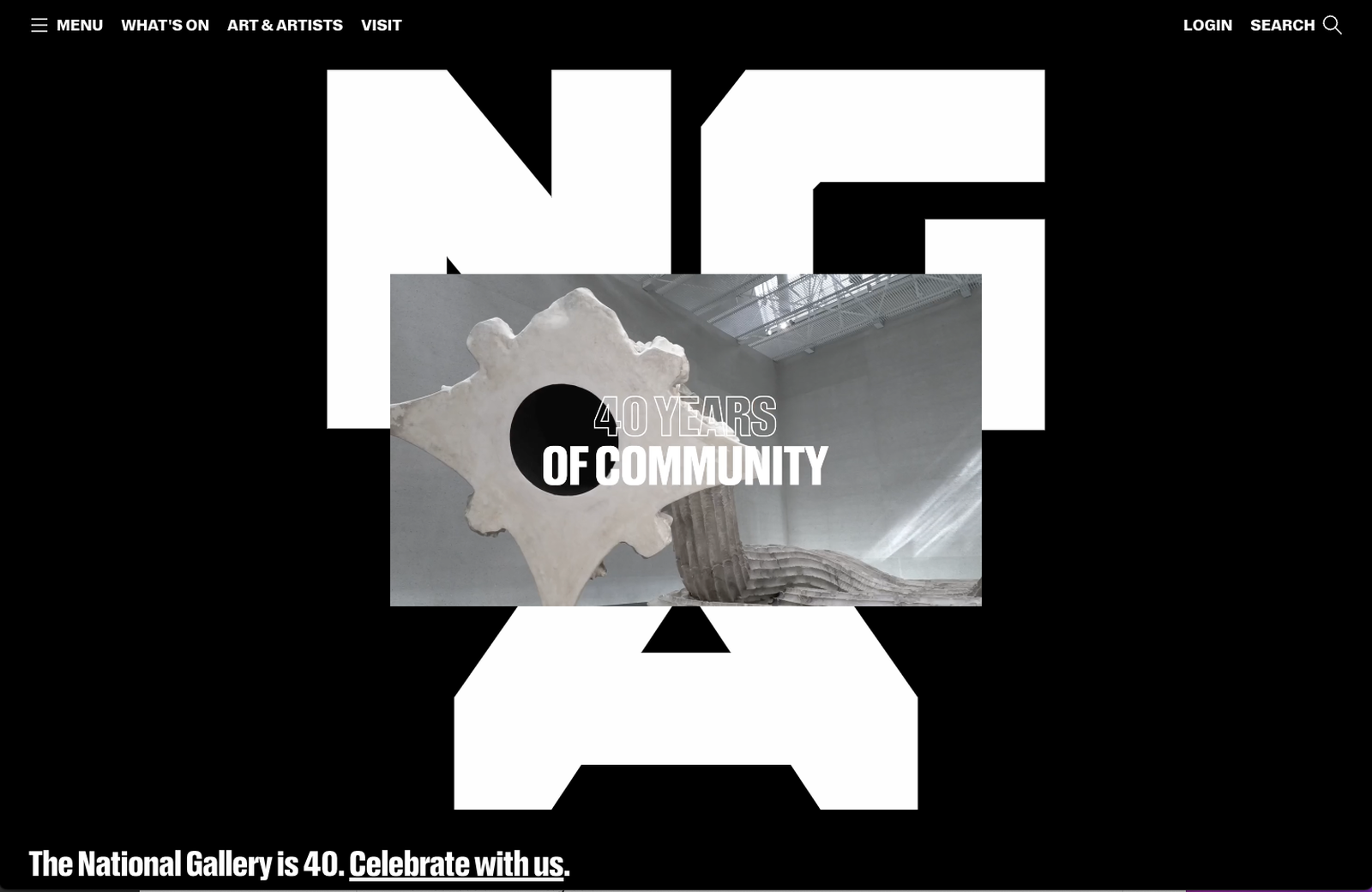 ---
We began development with a Glamkit-based CMS for the Know My Name initiative which implemented a visual design from Studio Ongarato and laid the foundations of NGA's new approach to relationship-driven, modular, digital content.
The next step has been an audio tours app for the Botticelli to Van Gogh exhibition – built into the same CMS, which integrates the Gallery's new collections API to present artwork images and metadata.
As NGA staff have progressed through their own, internal discovery and strategy process to crystallise their aspirations, we have conducted a data discovery process in parallel – uncovering sources of data and possibilities for integrating, interconnecting and enriching them. This gives us a more complete picture of possibilities beyond the current project.
The current stage is the development and launch of a new web platform integrating all prior stages, which will be public before the end of 2021. Further stages will extend the backend integrations into other systems in order of priority.