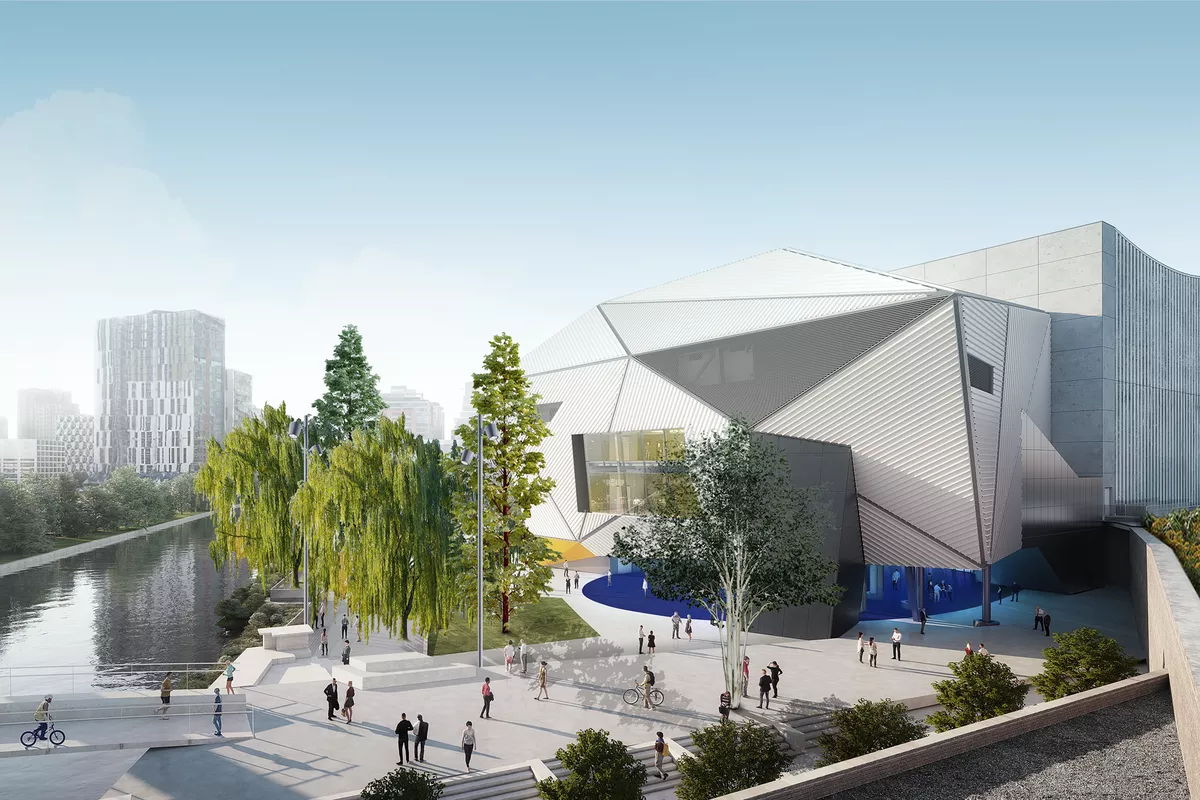 Contributors
Areas of expertise
Information Architecture
Wagtail Development
Factory International is a cultural space currently being built in Manchester, England. Announced in December 2014, it represents one of the biggest investment in the arts by the UK Government since WW2.
With the construction of the building, Factory International approached us to build a website that would fully represent the scale and ambition of the site. Working with their in-house design team, and expanding on a brand identity by North, we developed a brand new site from the ground up (figuratively, not literally, like the actual building itself!)

A custom calendar and ticketing / CRM integrations
From 2024, Factory International will be the home of the bi-annual Manchester International Festival. To that end it was vital that the site be able to handle a sophisticated what's on calendar and booking system that clearly displayed upcoming events, simplified booking paths and highlighted key Festival productions.
A custom festival calendar that could be toggled off and on in the CMS meant that Festival events could be searched easily by the visitor, while customisable viewing options give the visitor the ability to tailor their browsing experience.
Seamless integration with The Factory's CRM and ticketing system, Spektrix, meant that visitors could purchase tickets for all of the precinct's events in one place. This means that visitors no longer have to navigate multiple sites or platforms to find and buy tickets, creating a more streamlined experience that results in particularly high conversion rates.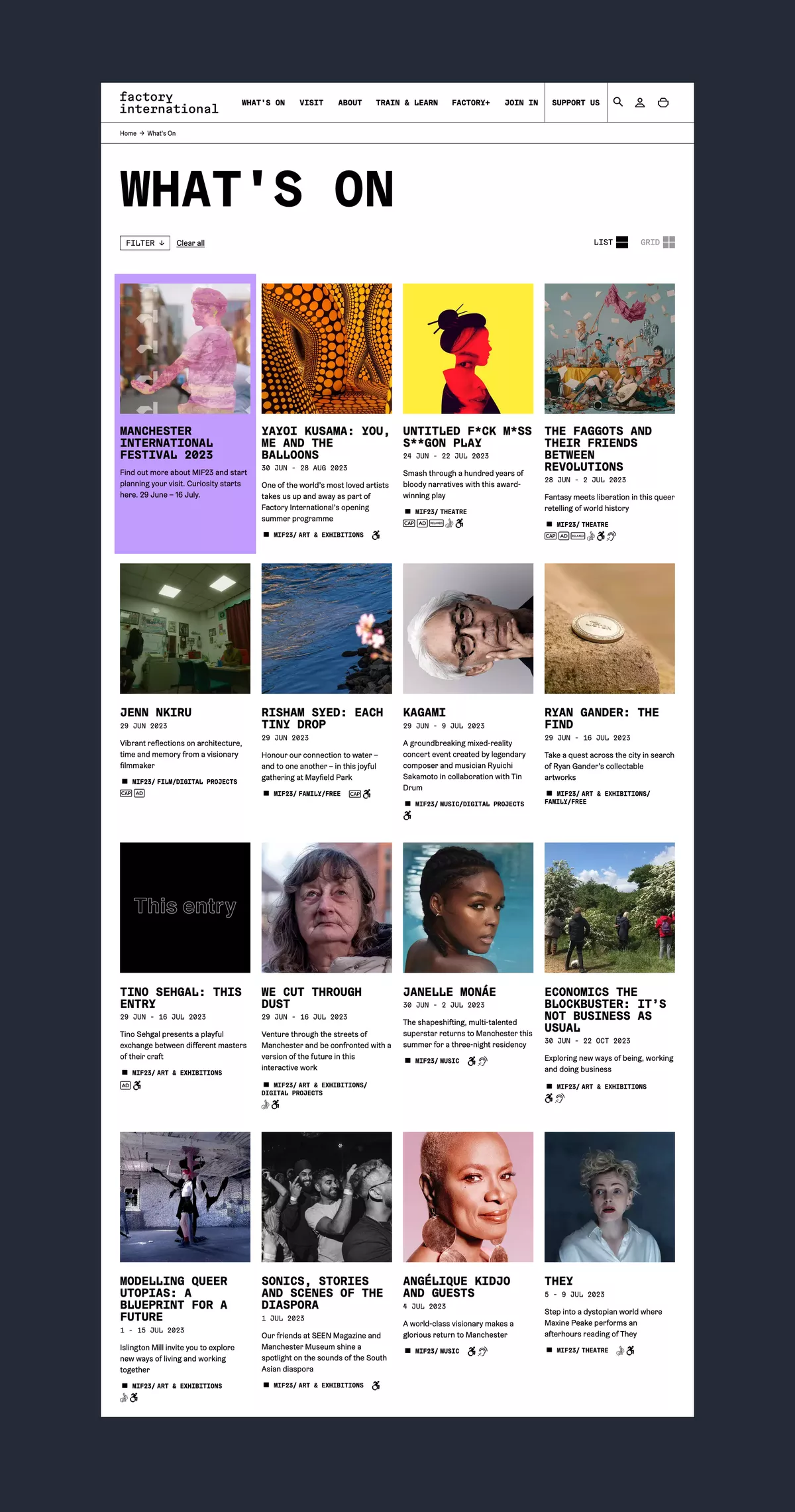 In addition to the ticketing system, we also created a comprehensive publishing component for the Factory International's online publication, *Factory+*. For authors, it allows them to create and publish content based on monthly themes, similar to issues in traditional print publishing. It also encourages multiple forms of content, from written pieces to audio productions and video content.
For the reader it provides content that is grouped, navigatable and searchable as well as dynamically providing related content based on their current article.
By creating a robust and engaging online presence, we believe that Factory International will be able to build a strong and loyal following in the years to come.
Overall, we are incredibly proud of the work we have done for Factory International and believe that the new site will be an invaluable asset to the precinct as it continues to grow and evolve. We look forward to seeing the site in action and helping Factory International to reach new heights in the UK arts scene.