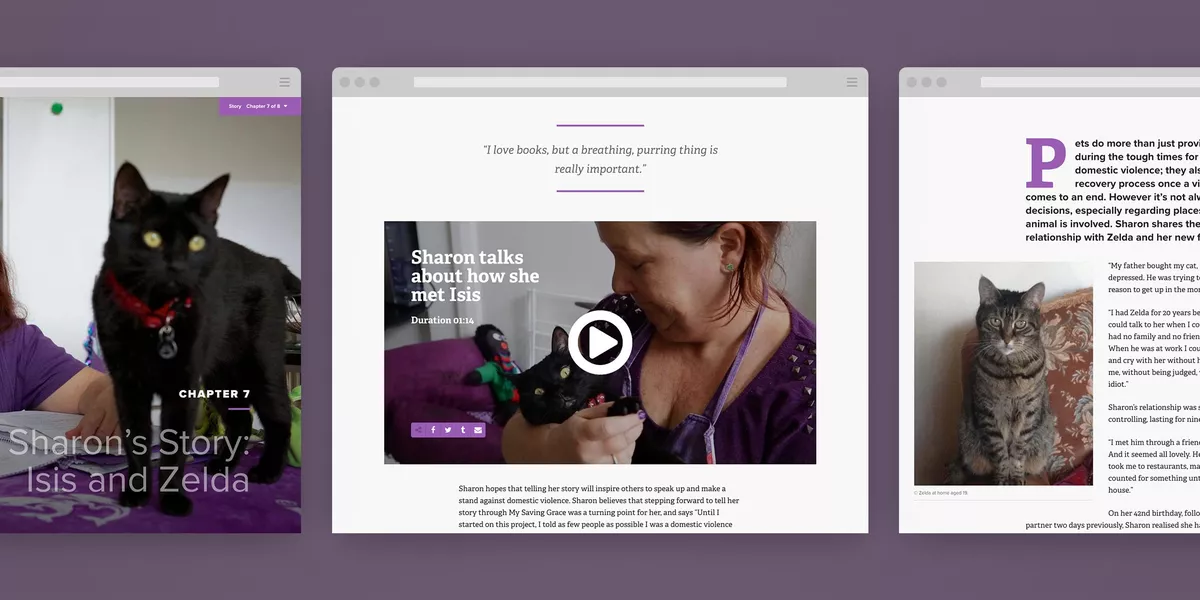 Just Launched: My Saving Grace
Written by Fabian McDonald
Published on 7 November 2017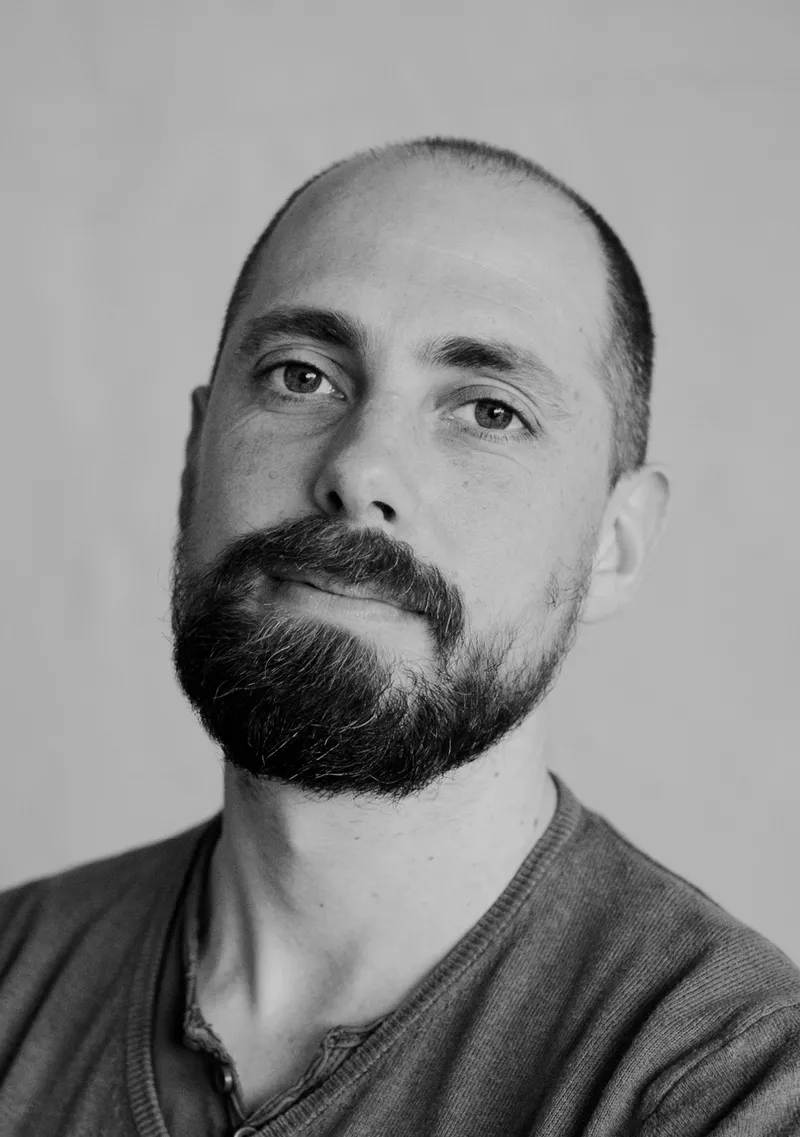 About the author
Fabian is a multi-disciplinary graphic designer with 15+ years experience. He is currently a Principal at the Interaction Consortium.
Visit profile
Every so often we are privileged enough to work on a project that really makes us stop and reflect. And so it was with My Saving Grace, a website exploring the link between animal abuse and domestic violence.
Over three years in the making, the project tells the shocking story of how perpetrators of domestic violence use the bonds people share with companion animals to intimidate, punish and control their victims.
Through a series of interviews with survivors and insights from experts in the field, the project highlights the grim reality experienced by many women in Australia when faced with the choice of leaving a violent relationship or staying with their beloved pet.
The website weaves its story through a rich tapestry of photographic, video and audio media, as well as text accompanied by various facts and figures. This required a clean layout that provides an engaging experience without distracting from the flow of the main body copy.
Each chapter was given its own distinctive colour scheme to help visually separate the various narratives as well as reflect the individual character of each woman's story, while still maintaining a coherent style throughout the website.
A mobile first approach was taken with particular care to ensure that the heavy use of various media wasn't compromised on small screens.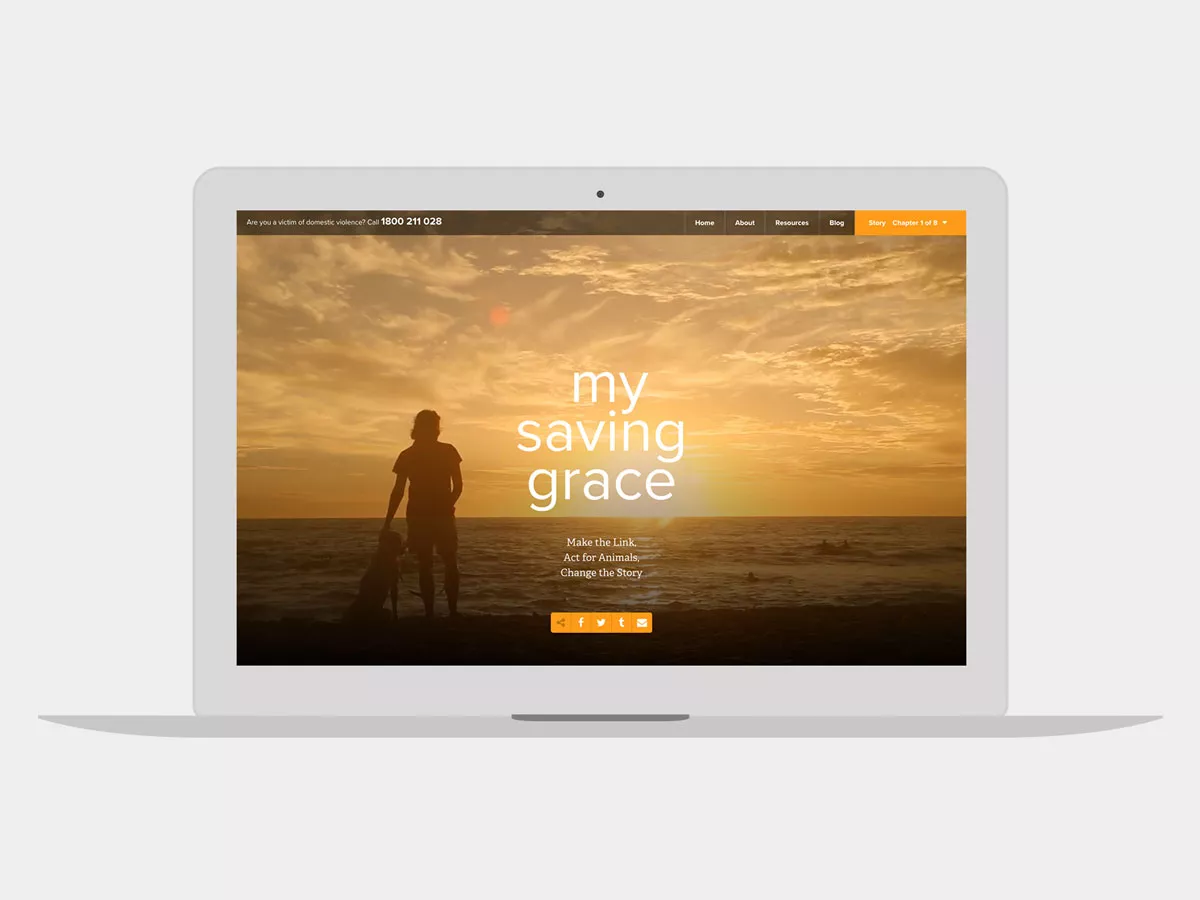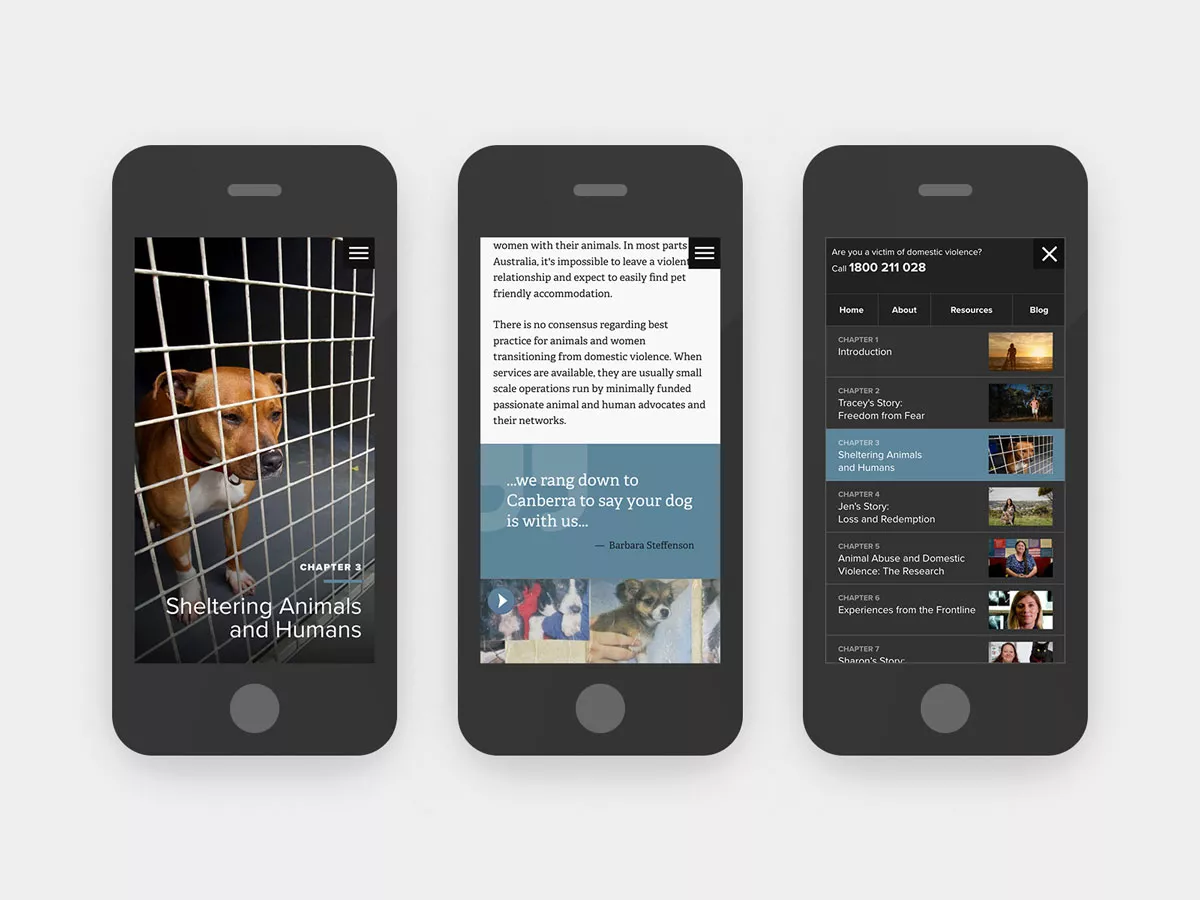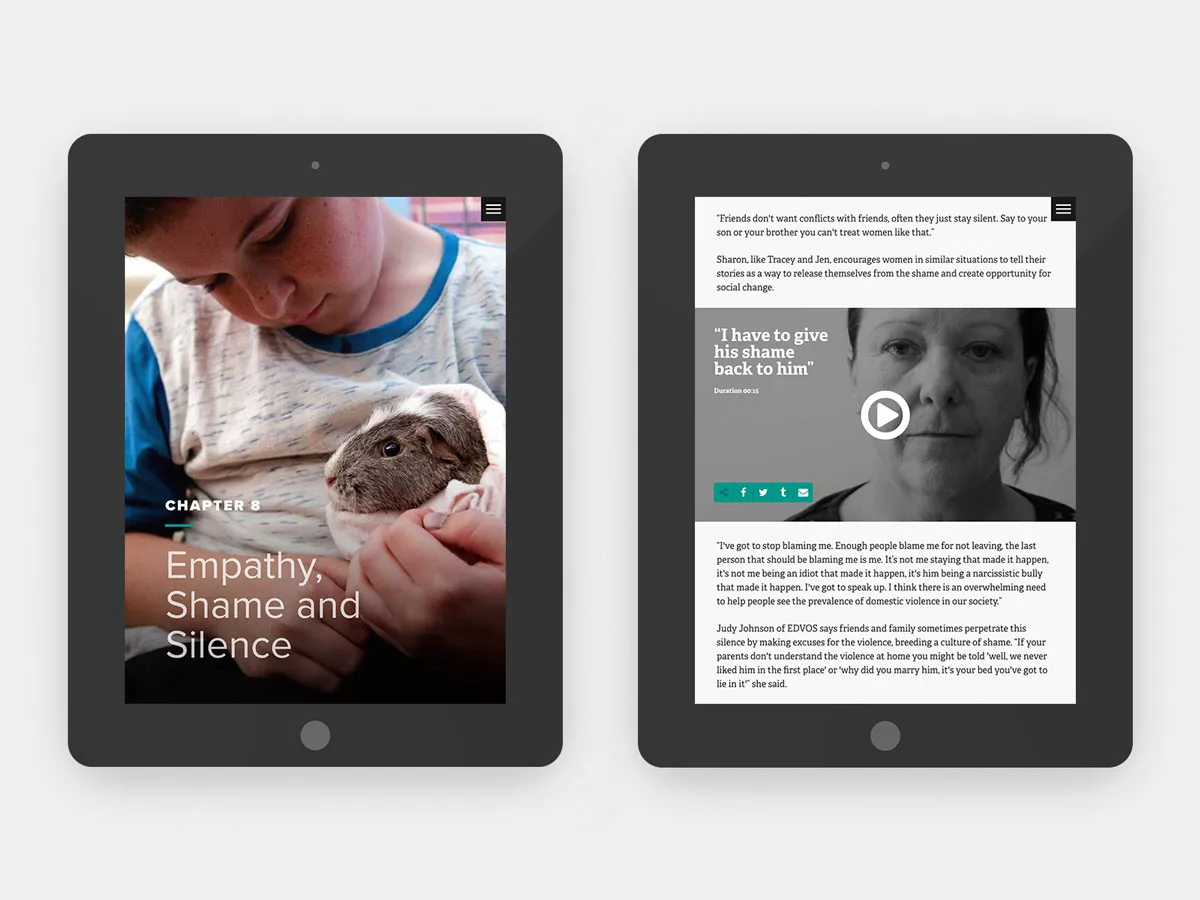 The creators aim is to strengthen advocacy for both the human and animal victims of domestic violence by starting a discussion within the wider community. So please take a moment to read, share and raise awarness. In their own words:
Our hope is that each visitor to the site will be one more person who changes the story.
Thanks to Lisa, Richard, and Kim for undertaking such a crucial project and for letting us play our small part in bringing it to life.
End of article.