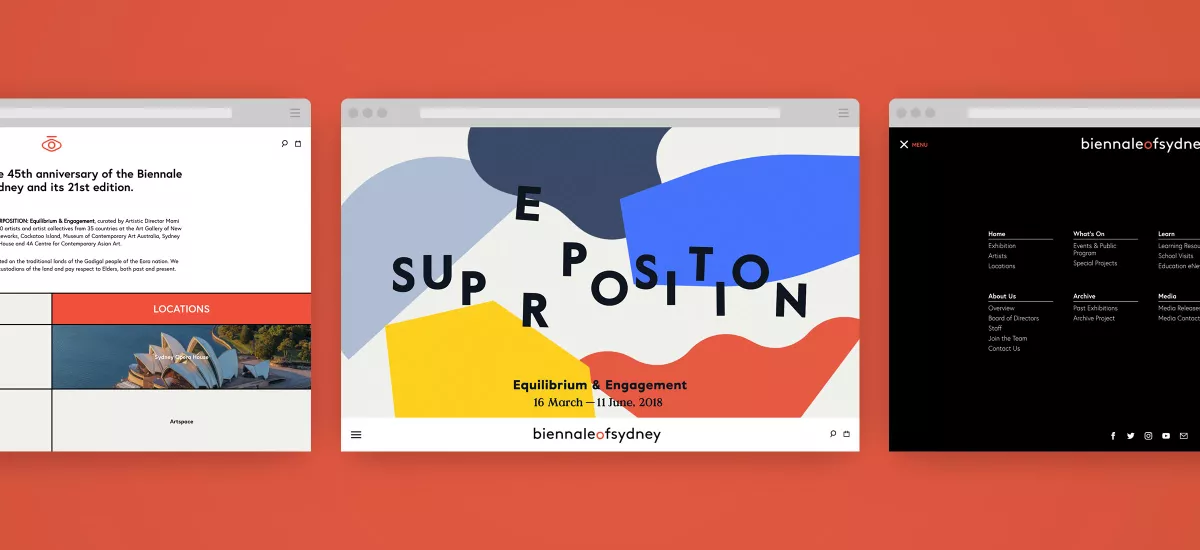 Just Launched: The 21st Biennale of Sydney
Written by Dr Alastair Weakley
Published on 16 March 2018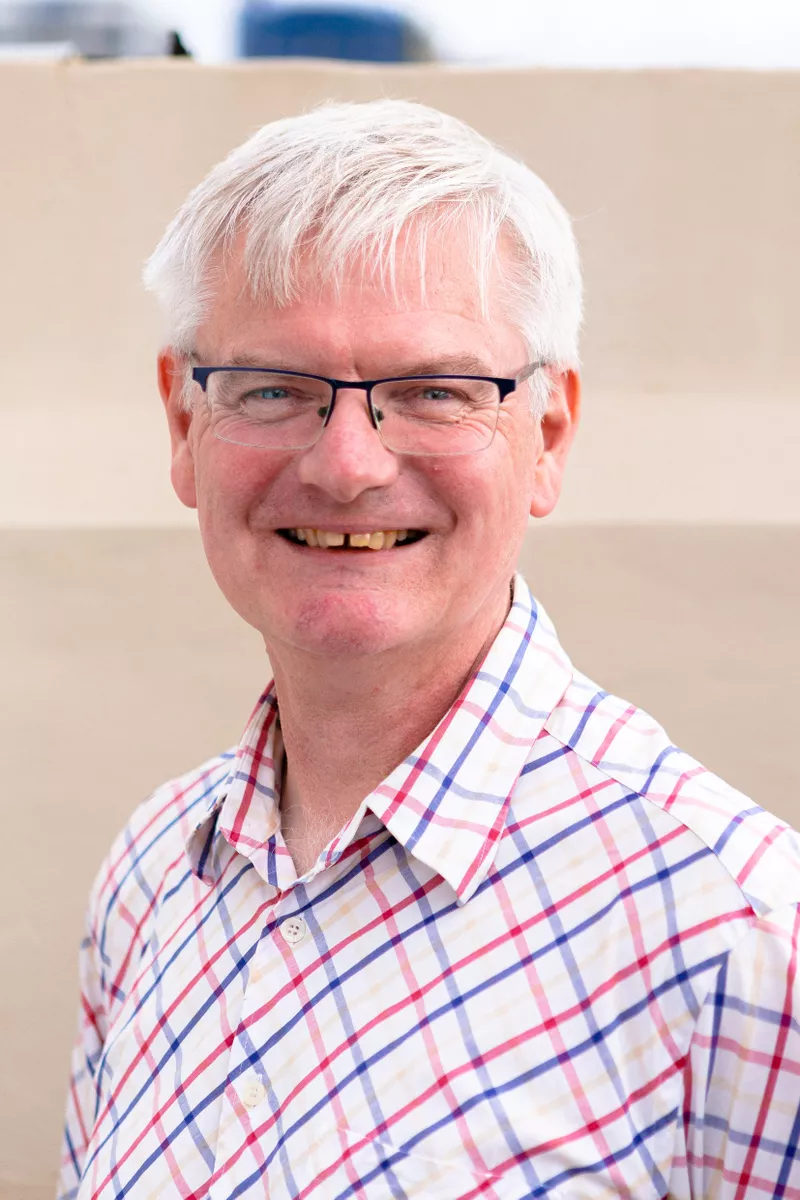 About the author
Alastair co-founded the Interaction Consortium in 2009 and serves as one of the studio's Principal Developers. He has a degree in Design and Technology and after a first career as a product designer for over a decade, he returned to study for a Masters' degree in Information Technology and subsequently completed a PhD ("Internet-based Support for Creative Collaboration", 2007) in Computing Science.

Alastair has collaborated with artists on exhibited interactive artworks as well as publishing in the disciplines of HCI, Information Systems, Information Visualisation and Presence.
Visit profile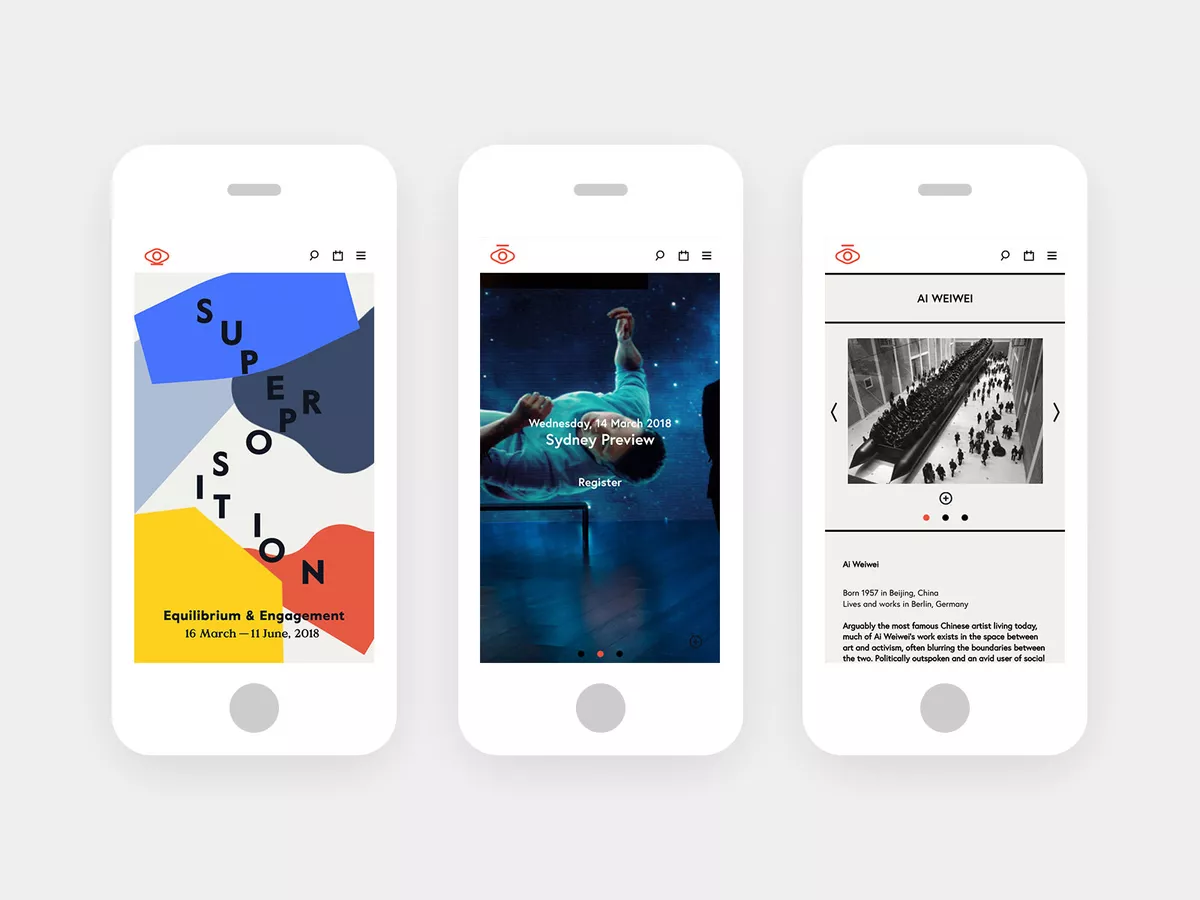 The meat of our work was in building a flexible content entry system that respects and enables the design, while also accommodating the intricacies of the Biennale of Sydney team's content.
The editing system that we built allowed us to define section-level blocks which can be added together to form pages on the site. Sections can contain other blocks like slideshows, images, or text, and they're all created inline in the page editor, each page being built up of one or more sections.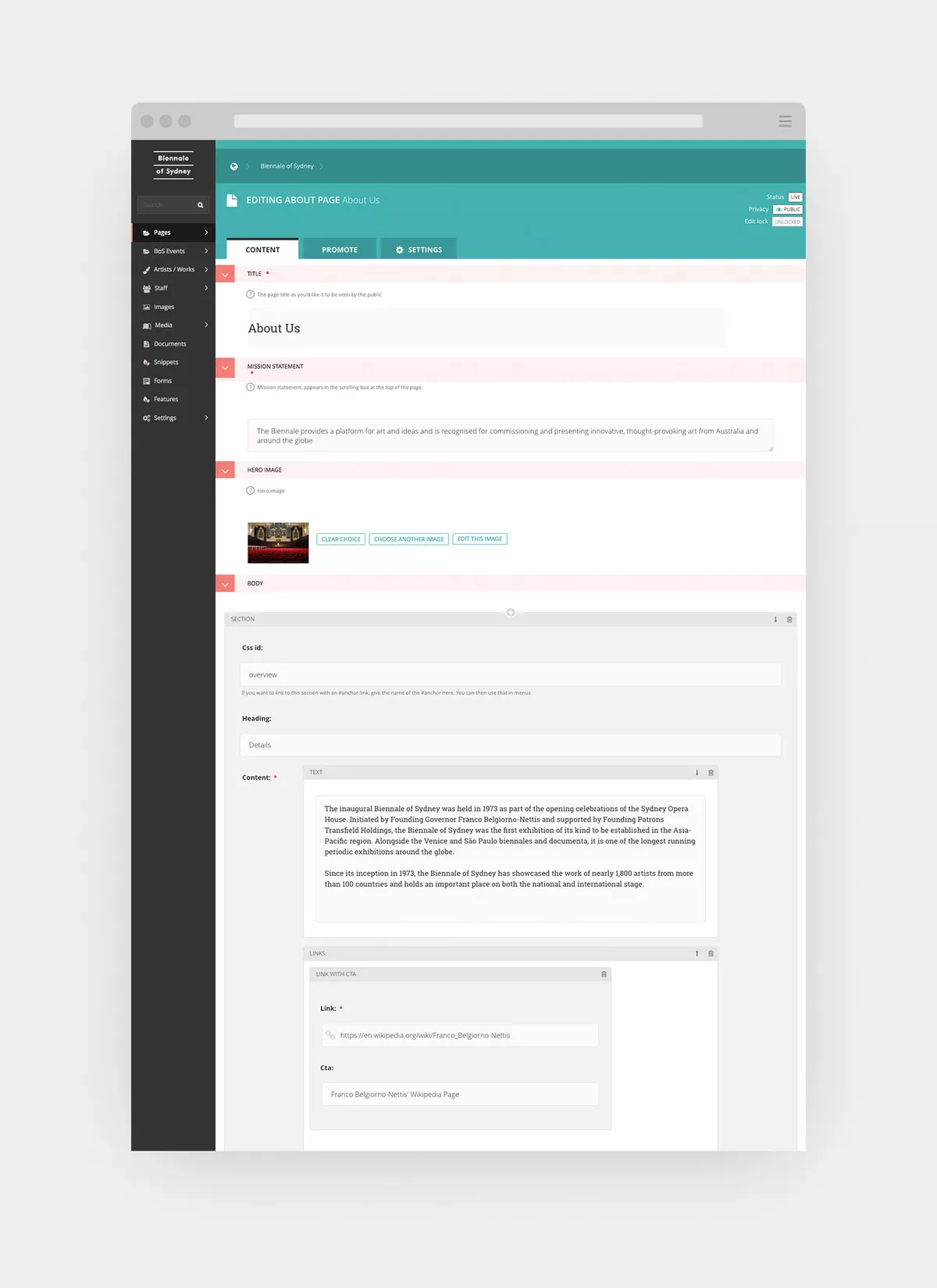 Having that section-based structure means that we can output semantic markup much more easily. At the same time, the content editors never need to leave the page editor, even to create compound elements like slideshows.
Civilization presented us with an elegant and beautiful design, UX and front-end build which integrates seamlessly with the rich content backend to render a smooth and intriguing experience for the visitor.
What's not visible is that this is the first outing of an entirely new version of GLAMkit – the open source content framework for museums. We're still a bit cagey about the details, but watch this space in coming weeks for more on that.
Congratulations to the Biennale of Sydney on the launch of the 21st edition!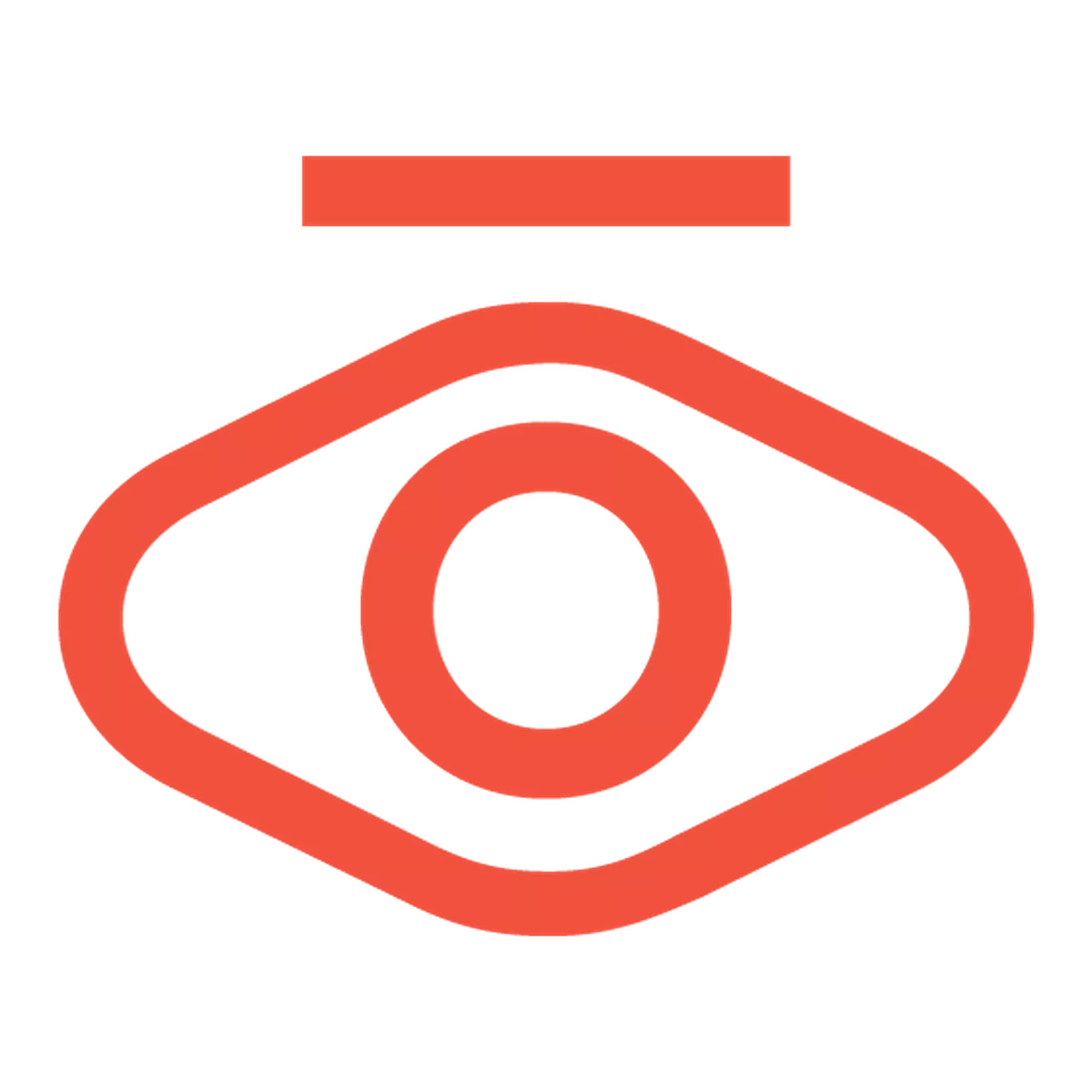 End of article.